Najlepsze książki 2019 roku według magazynu Time
Koniec roku sprzyja podsumowaniom i rankingom. Również tym książkowym. Magazyn Time właśnie opublikował swoją coroczną listę stu tytułów mijającego roku, które trzeba przeczytać.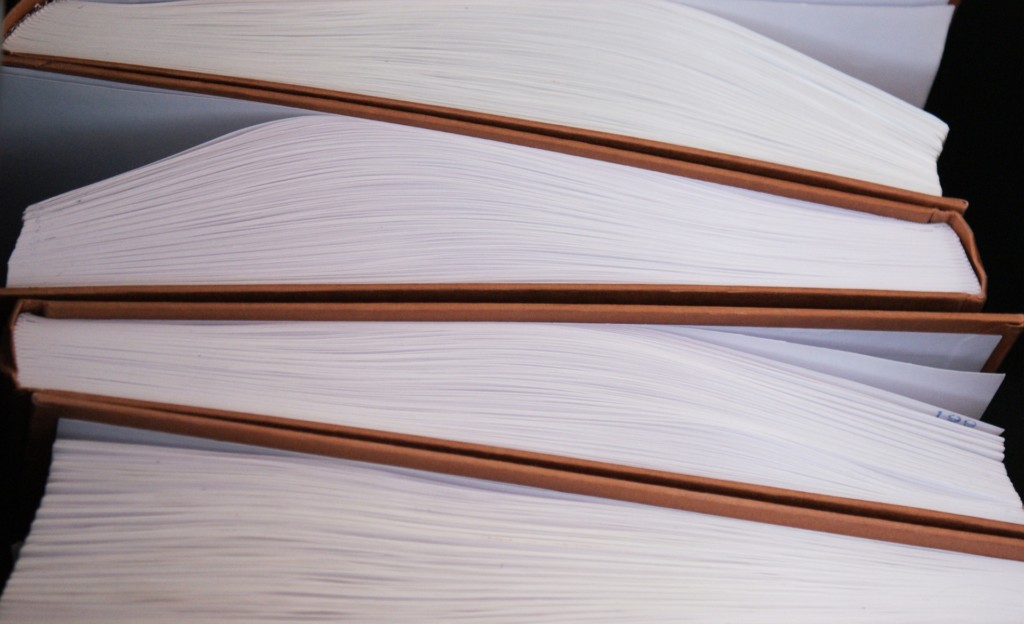 Najlepsze książki 2019 roku według magazynu Time
Na liście nie zabrakło miejsca dla dwóch laureatek tegorocznej Nagrody Bookera, a także dla naszej noblistki, Olgi Tokarczuk. Noblistka niewątpliwie ma naprawdę dobry rok.
Lista ma szeroki rozstrzał gatunkowy, bo znajdują się na niej tomiki poezji, literatura piękna, kryminał, książki społeczne, poradniki, fantastyka, young adoult, biografie, a także książki naukowe i wspomnienia. Niestety zdecydowana większość z nich nie jest dostępna w naszym kraju i w naszym języku.
Przedstawiamy pełną listę wybranych przez magazyn Time książek.
"All This Could Be Yours" – Jami Attenberg,
"Doxology" – Nell Zink,
"Ducks, Newburyport" – Lucy Ellmann,
"The Dutch House" – Ann Patchett,
"Find Me" – André Aciman – "Znajdź mnie" Wydawnictwo Poradnia K,
"Fleishman Is In Trouble" – Taffy Brodesser-Akner,
"Girl, Woman, Other" – Bernardine Evaristo,
"Lost Children Archive" – Valeria Luiselli,
"The Man Who Saw Everything" – Deborah Levy,
"Miracle Creek" – Angie Kim,
"Mostly Dead Things" – Kristen Arnett,
"The Nickel Boys" – Colson Whitehead – "Miedziaki" Wydawnictwo Albatros,
"Normal People" – Sally Rooney – "Normalni ludzie" Wydawnictwo W.A.B.,
"Nothing to See Here" – Kevin Wilson,
"Olive, Again" – Elizabeth Strout – "Olive powraca" Wydawnictwo Wielka Litera,
"On Earth We're Briefly Gorgeous" – Ocean Vuong,
"The Other Americans" – Laila Lalami,
"Patsy" – Nicole Dennis-Benn,
"Queenie" – Candice Carty-Williams,
"Red at the Bone" – Jacqueline Woodson,
"Searching for Sylvie Lee" – Jean Kwok,
"Supper Club" – Lara Williams,
"The Revisioners" – Margaret Wilkerson Sexton,
"The Shadow King" – Maaza Mengiste,
"The Topeka School" – Ben Lerner,
"Trust Exercise" – Susan Choi,
"The Unpassing" – Chia-Chia Lin,
"Women Talking" – Miriam Toews,
"American Spy" – Lauren Wilkinson,
"Black Leopard, Red Wolf" – Marlon James – "Czarny lampart, czerwony wilk" Wydawnictwo Czarna Owca,
"Bunny" – Mona Awad,
"The Chain" – Adrian McKinty – "Łańcuch" Wydawnictwo Agora,
"The Farm" – Joanne Ramos – "Farma" Wydawnictwo Otwarte,
"Inland" – Téa Obreht,
"The Need" – Helen Phillips,
"Ninth House" – Leigh Bardugo,
"The Old Drift" – Namwali Serpell,
"An Orchestra of Minorities" – Chigozie Obioma,
"Quichotte" – Salman Rushdie,
"Recursion" – Blake Crouch – "Rekursja" Wydawnictwo Zysk i S-ka,
"The Starless Sea" – Erin Morgenstern,
"The Testaments" – Margaret Atwood – "Testamenty" Wydawnictwo Wielka Litera,
"The Water Dancer" – Ta-Nehisi Coates,
"Where Reasons End" – Yiyun Li,
"The Capital" – Robert Menasse, trans. Jamie Bulloch – "Stolica" Wydawnictwo Noir sur Blanc,
"China Dream" – Ma Jian, trans. Flora Drew,
"Drive Your Plow Over the Bones of the Dead" – Olga Tokarczuk, trans. Antonia Lloyd-Jones – "Prowadź swój pług przez kości umarłych" Wydawnictwo Literackie,
"It Would Be Night in Caracas" – Karina Sainz Borgo, trans. Elizabeth Bryer,
"The Memory Police" – Yoko Ogawa, trans. Stephen Snyder,
"Stalingrad" – Vasily Grossman, trans. Robert Chandler, Elizabeth Chandler,
"Everything Inside" – Edwidge Danticat,
"Exhalation" – Ted Chiang,
"Lot" – Bryan Washington,
"Magical Negro" – Morgan Parker,
"Oculus" – Sally Wen Mao,
"Sing to It" – Amy Hempel,
"The Tradition" – Jericho Brown,
"The Collected Schizophrenias" – Esmé Weijun Wang,
"Dear Girls: Intimate Tales, Untold Secrets & Advice for Living Your Best Life" – Ali Wong,
"Good Talk" – Mira Jacob,
"How We Fight For Our Lives" – Saeed Jones,
"In the Dream House" – Carmen Maria Machado,
"Once More We Saw Stars" – Jayson Greene,
"Over the Top. A Raw Journey to Self-Love" – Jonathan Van Ness,
"The Source of Self-Regard" – Toni Morrison,
"Survival Math" – Mitchell S. Jackson,
"Thick" – Tressie McMillan Cottom,
"Trick Mirror" – Jia Tolentino,
"The Undying" – Anne Boyer,
"The Unwinding of the Miracle" – Julie Yip-Williams,
"The Yellow House" – Sarah M. Broom,
"Edison" – Edmund Morris,
"The Education of an Idealist" – Samantha Power,
"The Heartbeat of Wounded Knee. Native America from 1890 to the Present" – David Treuer,
"Midnight in Chernobyl" – Adam Higginbotham – "O północy w Czarnobylu" Wydawnictwo SQN,
"The Mueller Report" – Robert Mueller,
"Places and Names" – Elliot Ackerman,
"Stony the Road" – Henry Louis Gates, Jr.,
"This Land Is Our Land" – Suketu Mehta,
"A Warning" – Anonymous,
"The Age of Surveillance Capitalism" – Shoshana Zuboff,
"Because Internet. Understanding the New Rules of Language" – Gretchen McCulloch
"Diversity, Inc." – Pamela Newkirk,
"The Great Pretender" – Susannah Cahalan,
"How to Be An Anti-Racist" – Ibram X. Kendi,
"How to Do Nothing" – Jenny Odell,
"How to Hold a Grudge" – Sophie Hannah,
"Maybe You Should Talk to Someone: A therapist, her therapist, and our lives revealed" – Lori Gottlieb
"The Moment of Lift" – Melinda Gates – "Moment zwrotny. Jak kobiety rosną w siłę i zmieniają świat" Wydawnictwo Zysk i S-ka,
"Self-Portrait in Black and White" – Thomas Chatterton Williams,
"The Uninhabitable Earth: Life After Warming" – David Wallace-Wells – "Ziemia nie do życia. Nasza planeta po globalnym ociepleniu" Wydawnictwo Zysk i S-ka,
"Three Women" – Lisa Taddeo,
"Underland. A Deep Time Journey" – Robert Macfarlane,
"Catch and Kill" – Ronan Farrow,
"Furious Hours" – Casey Cep,
"Know My Name. A Memoir" – Chanel Miller,
"My Friend Anna" – Rachel DeLoache Williams,
"Say Nothing" – Patrick Radden Keefe,
"She Said" – Jodi Kantor and Megan Twohey,
"Things We Didn't Talk About When I Was a Girl" – Jeannie Vanasco.